50 years without any real agricultural policy – that is a long time!
In Burkina Faso, Saturday December 11th is a day of festivity. The nation celebrates its 50 years of independence. But what about the Burkinabè citizens? The city of Bobo Dioulasso (capital of Independence Day commemorations this year) is probably all geared up for the event. But what happens in the villages?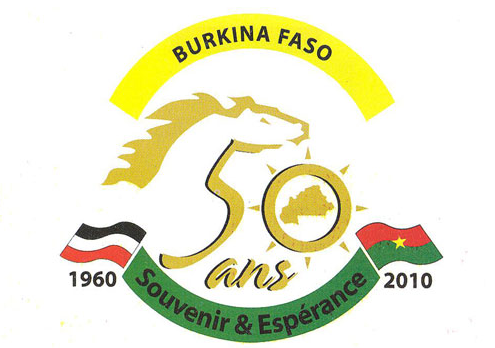 The celebrations are likely to pass unnoticed in the rural areas. In the cotton belt people will continue harvesting. Others will be preparing for the Christmas holidays, the harvest festival or even the New Year, which is taking on increasing importance every year in the rural world.
However, the real question is the one expressed by Mahourou Kanazoé in the daily paper Le Pays in August 2008: "What good is independence, when you starve?"
The author made this remark at a time when the high cost of living was on everybody's mind. He wrote: "So here the question of food sovereignty appears in its stark cruelty. What pride can African states take in celebrating 48 years of independence (50 years this year, Ed. Note) when they are unable to feed their population? …/… We have just seen, at the start of the harvesting season, a mobilisation stronger than ever before around the issue of agriculture. What will be the outcome of such a late awakening? Surely, no miracle is to be expected. One season will not suffice to catch up with the failures of past years. Agricultural policies have to be refocused by way of more rational means and strategies to improve food crops."
Indeed, the miracle did not take place. Farm policies have not been refocused. At the time when the rising cost of living reached a peak, the National Confederation of Farmers' Unions (CPF) submitted 7 proposals, but nobody listened. We published them at the time (June 6th 2008).In my view they are still valid. Therefore we now run them again. They can be summed up as robust support to the agricultural sector and to the producers in particular.

« 1) More investment in agriculture.
In Burkina Faso the present level of investment in agriculture must be raised and directed towards food production. An effort must be made to allocate at least a net 10% of the national budget to agriculture, in accordance with decision AU/Dec.61 (IV) taken at the 4th session of the Conference of Heads of States in Maputu, Mozambique. We do indeed mean direct investment in farming activities for the benefit of the producers and not in administrative expenses for the ministries in charge of agriculture.
2) Access to inputs, farm implements and veterinary products
Inputs, farming equipment and veterinary products are important tools for boosting production in agriculture, forestry and livestock keeping. In Burkina Faso however, access to such support is quite a doleful issue for producers. Although some tax incentives have been granted in the form of subsidised tractors and power pumps, farm inputs (i.e. fertiliser, seeds, pesticides and veterinary products, etc.) , tractors and pumps is not something smallholders can afford to buy , in spite of the fact that up to this day they have been producing 45% of the nation's wealth. Facilitating access to these products should start with the Government's "Opération 700 tracteurs". The National Confederation of Farmers' Unions has called upon the State to make equipment available to user cooperatives created by farmers' organisations, so that as many as possible can benefit. As regards inputs a centralised fertiliser purchasing system should be set up together with a systematic monitoring mechanism to check the quality of imported fertiliser.
3) Availability of loans
This is to take the form of a reduction of interest rates (double digit at present) to the level of some other countries in the sub-region (7%). Availability can also be extended by exempting loans to farmers from VAT and introducing appropriate investment facilities in agriculture (conditions of security and collateral), as well as risk guarantees in connection with the production and marketing of agricultural products.
4) Reinstatement of advisory support services
The disinvestment in such services, required by the Structural Adjustment Programme (SAP), was a fatal blow to Burkina's producers. Left to their own devices they gradually lost their capacity, groping around among various production systems and finally crashing because of falling productivity. In order to prevent such failures, the State must reinvent a system of advisory support services to producers in the various agricultural sectors, in co-ordination with farmers' organisations and other operators in the field.
5) Direct assistance in the marketing of farm products
In order to enable every producer to manage his production chain from the top and downstream and give consumers permanent access to food, the State should be involved in marketing by helping to create distribution networks, adopting guaranteed minimum prices and ensuring a more efficient link between production and the market place. This solution, proposed by the farmers, is a feasible one, as it echoes a statement by a senior IMF official, who expressed the view that to a large extent the present crisis can be settled by government intervention in the economy of the various countries concerned.
6) Protection of the market for farm products and advancement of regional integration
Since 2002, true to its visionary spirit, the National Confederation of Farmers' Unions has pointed to the danger of opening up borders to subsidised foreign farm products. Even if competitive in the short term, we know that in the long run such imports will be putting food sovereignty in Burkina Faso and in West Africa in general under severe strain. History and the present crisis have shown that we were right and give us reason to ask the government not only to give priority to the production, processing and consumption of local products, but also to reinforce its involvement in bringing about West African integration. West Africa is an "area of excellence" for agriculture, forestry and livestock, it has diversified ecosystems and a market which, on the basis of its complementary ecological assets, can facilitate inter-state trade of farm products and ensure sustainable food security for 255 million consumers.
7) Diffidence as regards bio-fuels
At present, when agri-fuels are seen as an important factor in the rising cost of living in many parts of the world, a segment of the Burkinabè citizens profess being seduced by the potential of Jatropha. Producers are encouraged to grow this plant massively and it is seen as a way to reduce poverty. The CPF recommends all farmers to proceed with caution and suggests that a study be made of the impact of agri-fuel cultivation on rural households and the environment. "
Bassiaka DAO, the CPF president, sums up: "In conclusion the men and women of the farming community care about and believe in these proposals. They hope to see them implemented by the State, economic operators, traders and consumers. These measures are necessary steps to ensure food sovereignty in Burkina Faso, where agriculture is the main driving force of development."
On October 16th this year Laurent Sédéogo, Minister of Agriculture, promised "Shortly we will hold general assizes on agriculture and food security in Burkina Faso, so that all parties involved may join hands and we can work out the ways and means to rapidly achieve food security."
We are waiting impatiently to see these "general food and farm assizes" happen.Together with the CPF we believe that there is an urgent need for a true farm and food policy, based on the full recognition of food sovereignty in Burkina Faso and in the West African Economic Community States (ECOWAS).
Koudougou, December 11th 2010
Maurice Oudet
Director, SEDELAN