The six Hamdalaye widows have now all received a Goudali cow
A great many readers responded to our call of December 19th to help Hawa Seydou (and five other widows) upon the loss of her only asset: her cow, the only thing she had to make a living. Thanks to your donations we rapidly had the means to buy new Goudali zebu cows for these women.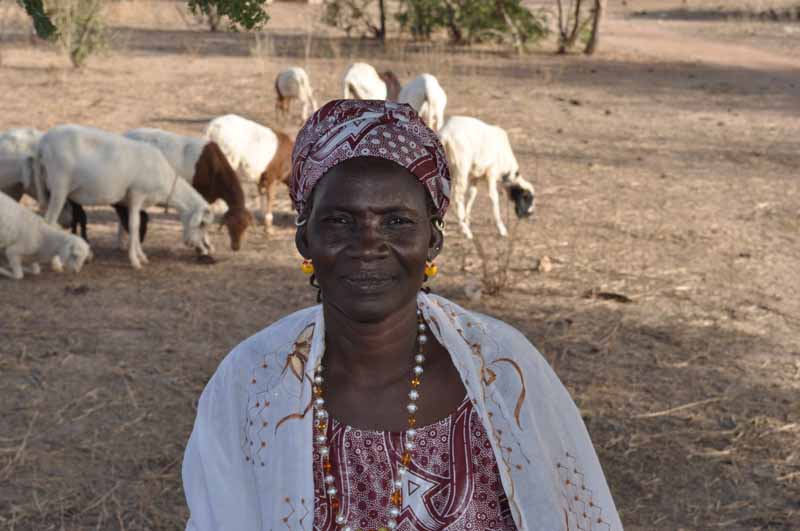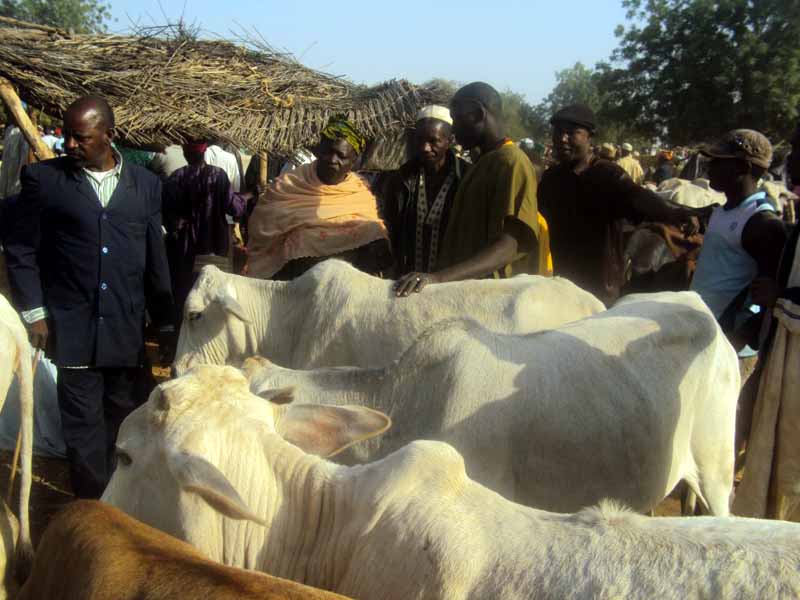 The breed already exists in Burkina Faso, but it is not yet used widely enough. It is also difficult to find the pure thoroughbred Goudali zebu in Burkina.We therefore decided to organise an expedition to Sokoto, Nigeria, the "kingdom" of these zebus. The climate of the region is similar to that of Burkina and the zebu cows are supreme dynasty there.
So it was that a delegation of the National Union of Mini-dairies (with assistance from the PASMEP, a project that supports animal husbandry in Burkina) made its way to Nigeria and the Talato cattle market, south of Sokoto, a few days ago. The participants could hardly believe their eyes, never had they witnessed such wealth: hundreds of Goudali cows, each more impressive than the other.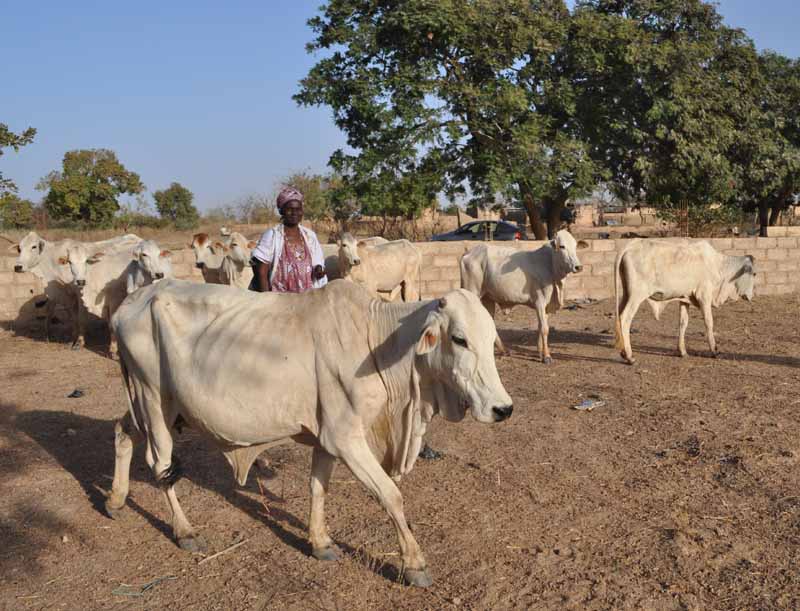 On Saturday January 29th I was thus able to go with three of the widows of Hamdalaye to Yagma, a few km north of Ouagadougou,to see the 15 Goudalis that had just arrived and to provide each woman with a new cow. I wanted them to have priority. n calf The cow chosen by Hawa Seydou was already in calf and will soon be producing milk. And Hawa will be able to sell.
Three of the widows and three members of the delegation Hawa and the cow already The women also selected three more cows, for the other widows that were unable to join us. The remaining cows will be sold to customers who have already expressed their interest.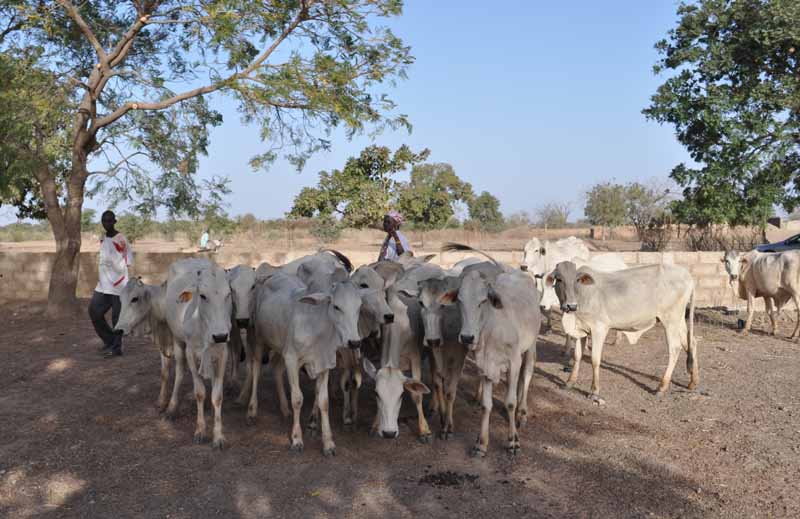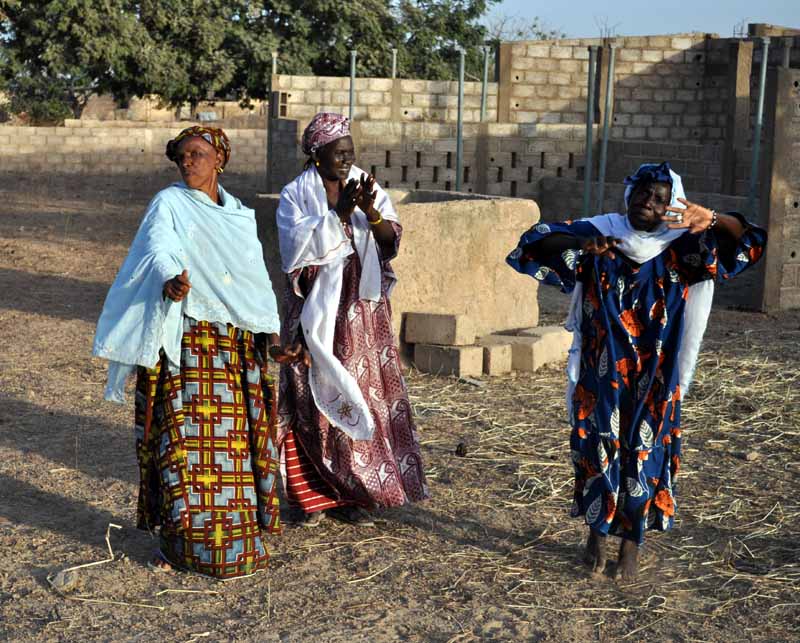 Thanks to your donations we were able to buy a cow for each one of the poorest six women in the Hamdalaye quarter. But that is not all! The members of the delegation which went to Nigeria and bought the cows also made the necessary contacts, so that further arrivals of Goudali cows will be facilitated. The participants were so enthusiastic that they are already preparing another trip!
I was able to see the joy of the women, joy written on their faces as they asked me to convey their thanks to all those of you who contributed. Joy expressed also by dancing around their new possession Joy over their new cow! Pride in being the owner of a Goudali!
Koudougou, January 30th 2011
Maurice Oudet
Director, SEDELAN