Bakers in Cameroon out front to "de-colonise" bread
With the expansion of urbanisation and changing eating habits, wheat imports are taking on increasing weight each year in Burkina Faso's trade balance. The same goes for Cameroon, with the difference that there government and bakers have started to worry. They are looking for solutions. And the good news is: they have found some.
The consumption of bread and pasta products was very low in West Africa 50 years ago, when independence started. Today, however, in Burkina Faso and other African countries you will find bread even in the smallest village on market days. In the cities bread is part of the daily food intake. Pasta products are also very popular. In 2008 imports of wheat, wheat flour and pasta amounted to 20 billion CFA francs. In Cameroon the bill was 100 billion CFA francs in 2009.
This led the Trade Minister to ask bakers to introduce domestic flours in bread-making. They are now ready to go ahead, provided there is a sufficient supply of local ingredients.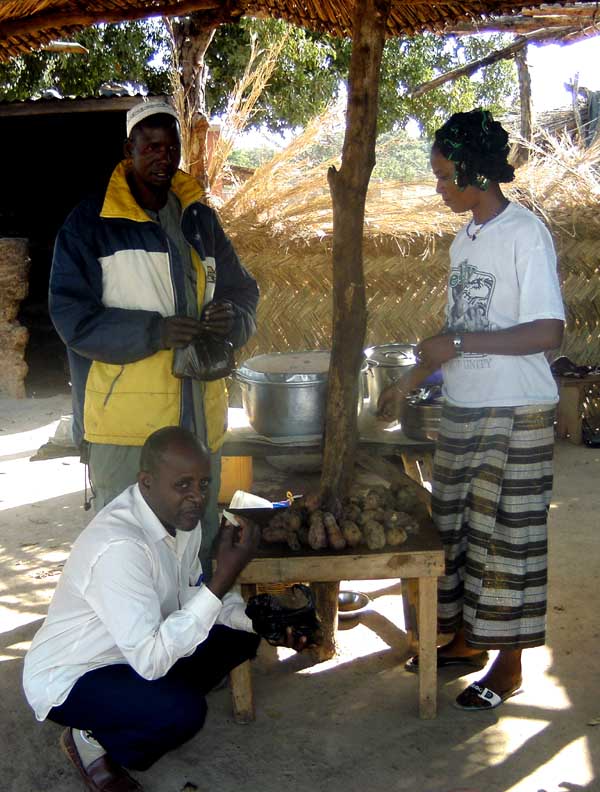 The monthly magazine "La Voix du Paysan" (The Farmers' Voice) interviewed the president of the national union of bakery owners of Cameroon, Jean-Claude Yiepmou Kapwa, on this subject. He told the paper that commodities suited for bread flour are: the sweet potato, manioc, maize, plantain, yam and others. Flour from these can replace wheat to a certain extent. Studies by the bakery employers' organisation show for example that the sweet potato can replace wheat up to 80%, manioc may be used up to 10% and maize up to between 5 and 10%. Yiepmou Kapwa says that the only reason for the popularity of "French bread" is its golden crust and white dough.

But as far as taste is concerned it cannot match the sweet potato "Koumba bread". Moreover the baking process is less complicated, he points out."
At the end of July 2010 the Citizens' association for the defence of collective interests (ACDIC, Association citoyenne de défense d'interêts collectives) and its president Bernard Njonga, organised a presentation of food made from local products for the public to come and taste. Sweet potato bread was well represented and much appreciated. "This bread, made from locally supplied flour is very good and has nothing to envy bread made of 100% wheat flour. I say this because I eat quite a lot of bread, so I know what I am talking about. This bread has a good crust - one good criterion for judging its quality", said one attending journalist.
"I have tasted the pastry. I am told that it contains 40% of sweet potato flour andI must admit that it is exquisite. Judging by its consistency and taste it is very good" said another consumer.
For me this is the first time I read about the existence of flour from a current African, and in particular West African, product which could replace wheat flour in bread (up to 80% - a rate to be checked subsequently) . If this information is correct, we have a track that could lead to reduced dependence on imported food on the African continent. This would indeed be wonderful news. I hope to see the new bread from Cameroon at the World Social Forum in February (6-11th) shortly).
Koudougou, January 3rd 2011
Maurice Oudet
Director, SEDELAN