Domestic production to be one of the mainstays of government policy in Burkina
On October 15th and 16th The Faso " Koudou " (koudou = soup ladle) took place for the first time in Ouagadougou.
One of its objectives was to show the availability and diversity of what the country can produce. It was also a way to encourage citizens to buy food produced in their own country. This will help small producers and processing plants to earn a decent living from their work. The Faso Koudou initiative was also designed to prompt the government to promote domestic production and transformation of local produce as the staple of Burkinabè consumption.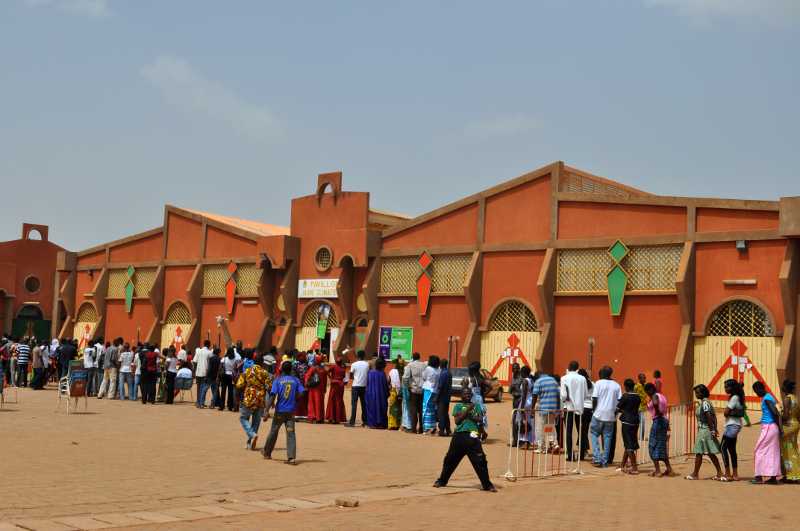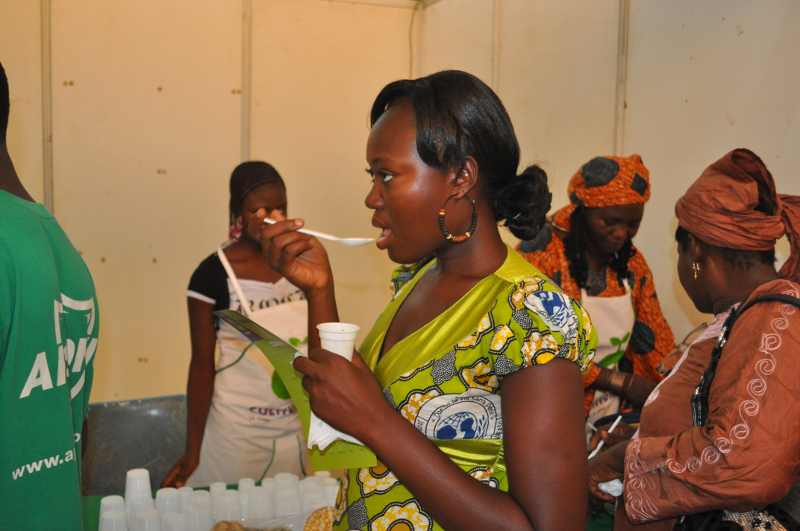 Particularly striking was the massive and enthusiastic participation of quite a number of young people.. I am well aware that the fight for the advancement of consumption of Burkina's own products still will require considerable effort and perseverance. But this first edition of the Faso Koudou is very encouraging. One can no longer say that the citizens of Ouagadougou do not take an interest in local production. It is just that the price factor determines their choice.
could see this for myself on this Sunday October 16th. I found many young (and no so young) visitors much excited with all that was there for them to discover. There was for instance gapal (a traditional drink among Fulani tribes, made from milk, millet flour and sugar, sometimes with the addition of crushed dates and a bit of ginger), there was soybean paste, maize in rich sauce, shea butter ice cream and many different drinks and dishes, all very popular with the visitors.
Among others with the Trade Minister, Patiendé Arthur Kafando. He made a commitment for himself and all of the government in saying: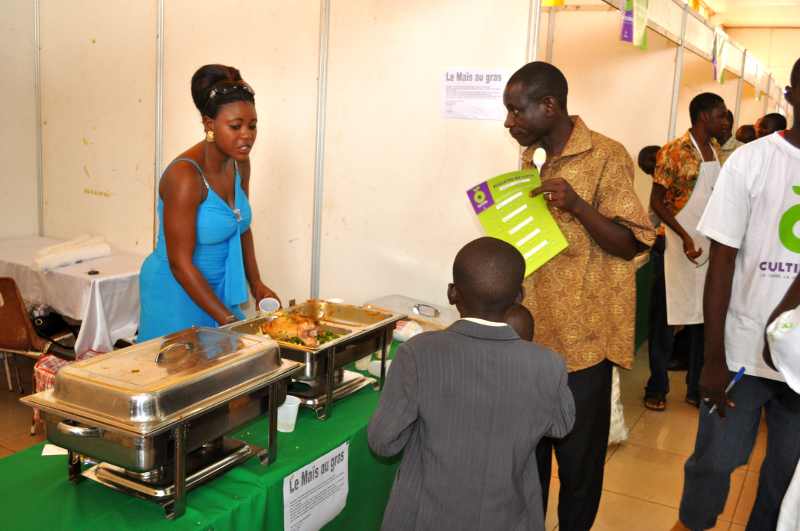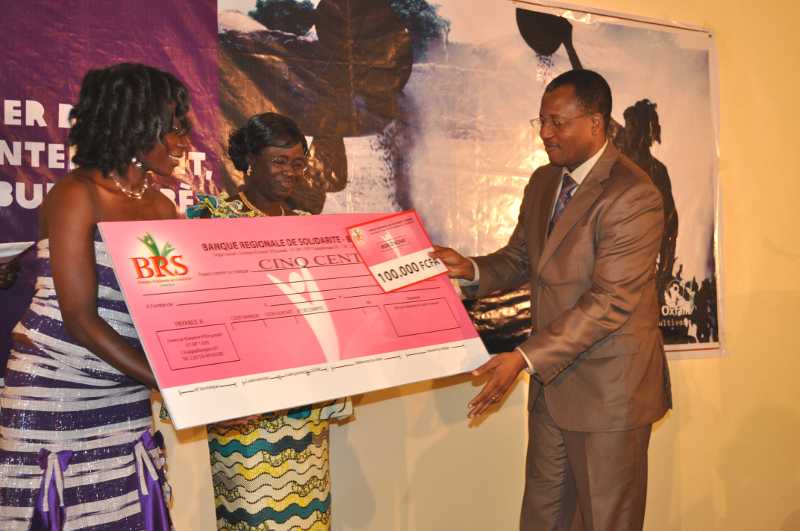 "We must do what the industrialised countries have already done :
to develop, we must produce, process, add value to and consume our own food.
Therefore the promotion of domestic production will be a strong component of our national policy."
This is fundamental!
It is now up to informed farmers, industries and consumers to see to it that this becomes a reality.
For more pictures of the event, go to our Photo gallery and the heading "Les Koudou du Faso".
Koudougou, November 4th 2011
Maurice Oudet
Director, SEDELAN