Comments on this year's bumper harvest
A few days agon on March 9th Mr Laurent Sedogo, Minister of Agriculture, made a statement to the press on the last harvest. His communication shows a globally satisfactory picture at the national level, with a surplus production of over one million ton of cereal .
As a result the final national cereal production is expected to reach4 560 574 ton. an increase of 27% compared to the average output of the past 5 years.
Let us take a closer look at millet (also called small millet), sorghum, maize and rice.
The following picture emerges:
| Cereals | Ton |
| --- | --- |
| Millet | 1 147 894 |
| Sorghum | 1 990 227 |
| Maize | 1 133 480 |
| Rice | 270 658 |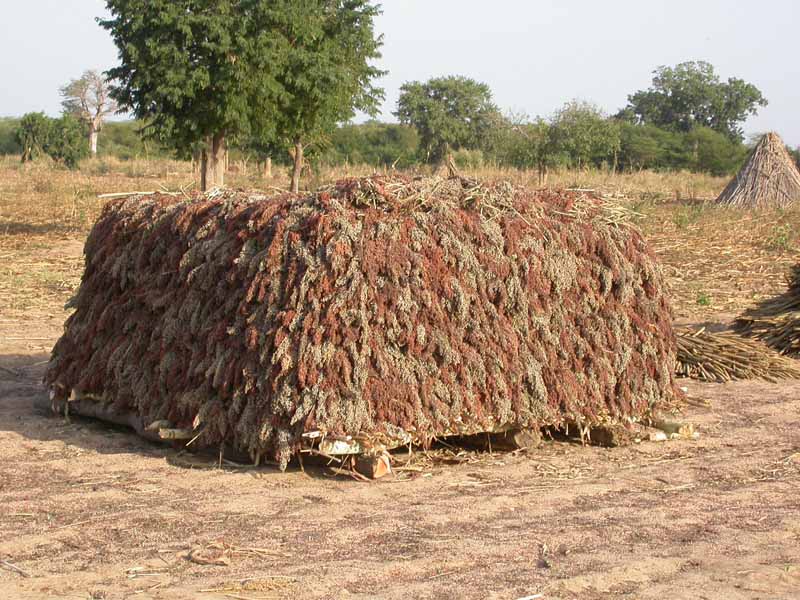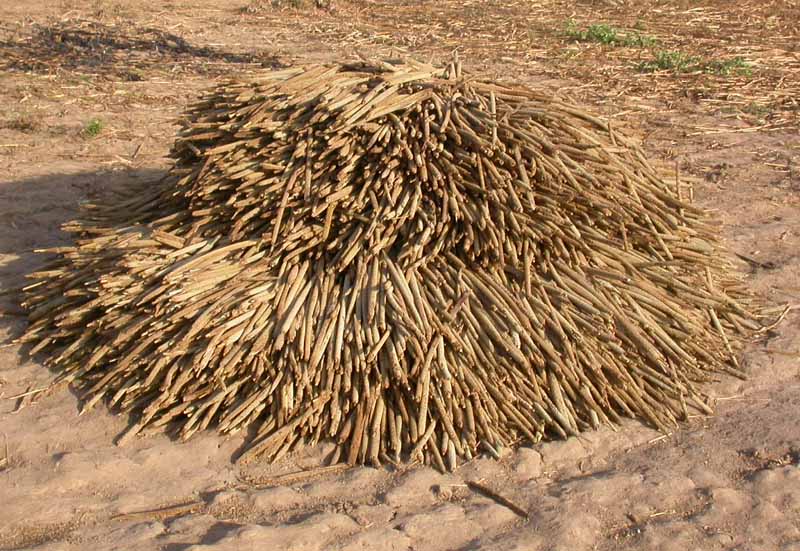 All these crops are going up, compared to last year as well as the previous five years. But it is possible to take this analysis further and make a comparison between the increase of production of these crops and the population growth.
As regards millet the last harvest might be seen as good, butit still remains lower than in 2003, 2005, 2006 et 2008. The peak of 1 255 189 ton was reached in 2008 . In 1998 the output was already 972 768 ton (a record high at the time). But the growth in production remained slightly below the population growth, which was 3.1% during the same period.

The sorghum harvest of 1 990 227 ton is an absolute record. It still more or less matches the rate of the population growth. In March this year Burkina had a population of 16 million inhabitants!

The maize production of 1 133 480 ton, was also a record high in absolute terms. But this is not surprising ! Maize crops are expanding rapidly in Burkina. This is its 20th top harvest since 1984. The important fact is that the rise in maize production is twice as fast as the population growth. In the southern half of Burkina, more and more farmers turn to maize crops, for a yield that is often over 2 ton or sometimes even 5 ton/hectare.

Finally we may also be pleased with the record production of rice this year: of 270 658 ton, covering both irrigated land (two harvests per year) and areas drawing on rainwater exclusively (one harvest per year in November-December).The trend of irrigated rice crops is largely dependant on the national policy. Unfortunately I do not have the data for irrigated rice alone. But it is noteworthy that in 1996 total production of rice (both irrigated and rainwater) was already 111 807 ton. This year, the SONACOR (Société National de Commercialisation du Riz) which used to buy rice directly from producers at the end of the harvest offering them a good return, was privatised. Then the farmers of the irrigated lowlands had money to immediately start sowing for their second crop. With the disappearance of the SONACOR and the massive imports of Asian rice, (which is sometimes ten years old) at bargain prices, producers of the irrigated areas have seen their income cave in. Many abandoned rice production until this day and turned to market gardening. The national output of rice has also plummeted. sometimes as sharply as in 2000 (66 395 ton or 68 916 in 2007).

It went as far as the food crisis of 2007-2008 until the government and traders began to look domestic production. In 2004 traders offered a mere 85 CFA francs per kg paddy rice! Today they are talking of at least 150 francs or sometimes even 170 francs! Twice as much! Since 2008 the growth rate of rice output is 12%, or twice as much as the urban population increase. Provided the world market does not collapse and the government continues to support rice production (both on irrigated plains and rain-watered areas), the 12% rate could well have come to stay.

If moreover the ECOWAS (the Economic Community of West African States) finally made up its mind to tax imported rice at 35%, the growth could become even more robust and in a few years Burkina Faso and all of West Africa could become self-sufficient in rice.

The production of niébé the Sahelian bean est de of 626 113 ton is also remarkable, 38% up from last year and a 92% increase of the five year average.
Who says that family farms in Burkina Faso are not capable of feeding the country?
This year's high score has been possible because of the good rainfall. But also because of the better prices now offered to farmers, compared to a few years ago. For instance maize is now negotiated at 15 000/kg and already in December it had gone up to 12 000 in large areas of the national territory.
It is about time that urban citizens and the government begin to understand that their desire to "feed the cities at the lowest possible cost" is no longer an option, it cannot replace an outright agricultural policy and even less a real food and farm policy, in particular in a country where 80% of the population are farmers.
Paris, March 30th 2011
Maurice Oudet
Director, SEDELAN