Pregnant and expelled by her family she becomes a scapegoat for others
In my last newsletter I reported: "For two years now young women living a rough life are coming to see me in my office. They are either single mothers, or girls sent away by their family because of their pregnancy, the father refusing to recognise his responsibility. Very often they do not know where to turn. Sometimes these young women take refuge with a maternal aunt or grandmother or a friend. And most of the time they are also the victims of a ban. There is among the Mossi a ban that is still very , much alive and " at work ". It is a death threat against men of a family who do not evict a daughter at a premarital pregnancy. This ban is still very much observed.
One of these girls, struck by the ban, has also become a scapegoat for misdeeds committed by others. In order to alleviate her suffering she decided to write down her story. Her message is a message to us all. I have changed the names but the title is her own.
The story of a life
"My name is Thérèse. I have three sisters, Rose, Nathalie and Albertine. I lost my parents when I was 8 years old. Today I am 23.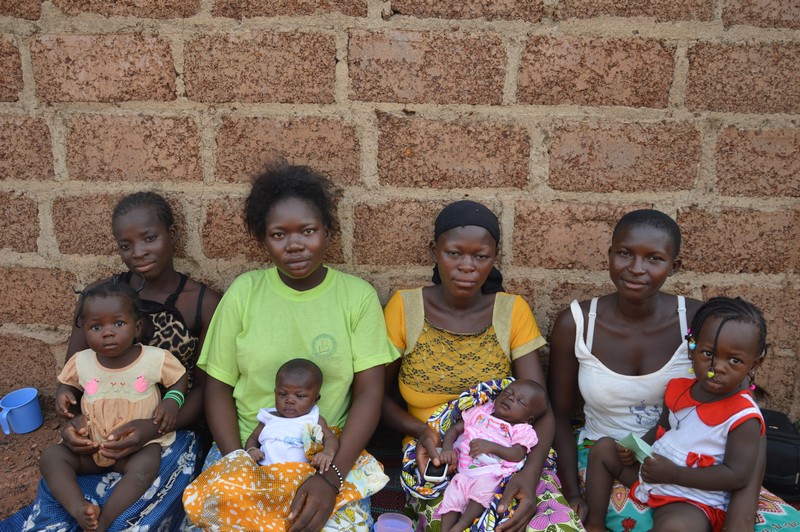 After the death of our father we went to live with his elder brother. At our arrival this uncle built a small dwelling with just enough space to enter and sleep, one single room. His wife insulted us all the time and told us we were orphans with bad manners. Even to get enough to eat was difficult. It often happened that people who knew us gave us money, which we would use to buy soap, lotion and something to eat when we did not have enough. Her children often insulted us and told us we were beggars. We no longer went to school because there was nobody to pay the fees. I stopped school in my third year, Rose in her final year and Nathalie and Albertine also in their 3rd year. Today we do not know if anybody can be found to pay school fees for Rose. I, have two children but the father does not accept me as the spouse, not even asking for news about the children. I suffer alone with them. At times I think that there is someone who "has done this to me" so that I will be unable to manage, and make me ruin my life. I pray to God about this.My uncle sent me away from his house and I do not have an aunt at my side.
I was living with my grandmother in Koudougou. She lost one of her sons, an uncle of mine. Somebody killed him. His brothers turned against me, chased me from the home, saying that he had died because I was living with their mother, my grandmother, at the time of his death. But he did not even live in Koudougou.
I have been thrown out by everybody, I no longer know where to go.
I was forced to rent a « single room » on credit and I now stay there with my two children. It is even hard to find food. Our lodging is not far from my grandmother. She often cooks and brings food for me and the children.
I often get up with the idea of harming myself, but an inner voice tells me to stop.
I ask for someone to help me, give me a good job so that I can care for my children. Or someone who can help me with money.
I ask all those who pray to also pray for me so that all this suffering can come to an end quickly.
If somebody killed my uncle and is laying the blame on me, I want the truth to come out in the open." (End of quote)
In order to fully understand this story one must know that among the Mossi girls are called "sana" right from their birth. Sana means stranger. The girls will become strangers because they are bound to get married and leave their family for that of their husband. But this has even wider implications. For example if a girl is single and becomes pregnant, she is to be expelled from her family. To make sure that this really happens, the traditional chiefs have imposed the ban mentioned above. Therefore the girls will flee to take shelter with someone of their mother's family an aunt or a grandmother. This is what Thérèse did. She thought she would be well protected. However, one of the sons of the grandmother died. And his brothers, who did not know why he died, laid the blame on Thérèse. So she was rejected once more. She fails to understand, she is near the depth of despair. Why me ? What have I done ?
Her case is rather unusual but clearly shows the disdain girls are exposed to. The grandmother herself does not understand what happened and continues to show her love. This is a relief for Thérèse but does not erase her pain.
The case of Thérèse is particular. Her suffering is extreme. But there are a great many girls of the Mossi ethnic family who have been excluded in this way. We wish to stand by Thérèse and other girls who come to us with their distress. After giving birth the support of a grandmother or an aunt will no longer suffice. The young mothers must find a way to meet their own needs and those of their child. We would like to help them set up their own shop or start (or continue) vocational training (as seamstress, hairdresser, weavers or other occupations). For this we need your support.
As stated in our previous newsletter: Money transfers can be made to our bank account.Here is our SWIFT/RIB code : RIB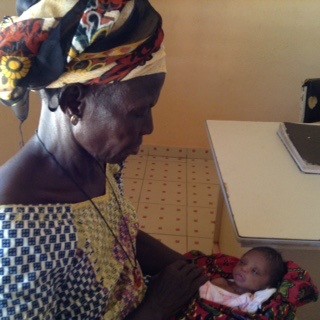 In a few days we will be celebrating Christmas. For many singe mothers Christmas will not be a day of joy. Isolated and penniless they will feel excluded. We are planning to bring together more than 50 young single mothers for the Christmas holidays. We would like to organise a lottery for the benefit of the young mothers, with prizes running from anything from bags of 25 kg rice … to one kg sugar or a few kgs of maize or a sweater for a child.
This message is mainly adressed to the citizens ofBurkina : You can help us and offer a moment of joy at the Christmas season, via OrangeMoney or Mobicash. For this please contact our secretariat.
Readers in France who wish to make a donation against a tax receipt can do so, also by contacting our secretariat.
This headline will appear regularly on our web sites:
Koudougou la Belle and www.abcburkina.net
Koudougou, December 2018.
Maurice Oudet
President SEDELAN